---
Busch Gardens Group Discount Tickets Available
---

---
Busch Gardens Group Discount Tickets Available
---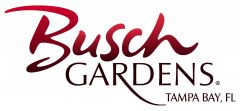 Your Group will have a Wild Time
at Busch Gardens Tampa Bay!
Busch Gardens Tampa Bay is the ultimate family adventure park offering an array of fascinating attractions based on exotic encounters with the African continent.
A unique blend of thrilling rides, one of the country's premier zoos featuring more than 2,000 animals, live shows, restaurants, shops and games, Busch Gardens Tampa Bay provides unrivaled excitement for guests of every age.
Don't leave us hanging...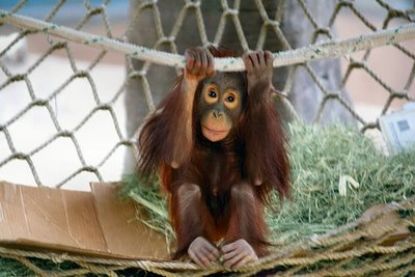 ... quit monkeying around and call
Orlando Group Getaways
today for Busch Gardens group ticket prices.

Group Discounts and Group Discount Tickets are available for groups of 10+
You'll go Ape over our Ticket Prices! Call now.
Busch Gardens Group Discounts are available.

off Busch Gardens gate ticket prices.
Attractions & Rides

inside Sea World Orlando

---

---

Busch Gardens Tampa Bay

Sheikra:

North America's first dive coaster sends riders through a breathtaking three-minute journey 200 feet up, then 90 degrees straight down — and that's just the beginning. "Floorless" cars give riders an unobstructed view of the 70 mph rush, and SheiKra was the first dive coaster to incorporate an Immelmann loop (a simultaneous loop and roll), a second, 138-foot vertical drop into an underground tunnel and a water feature finale, all packed into a half-mile of steel track.

---

---

Busch Gardens Tampa Bay

Kumba::

After the blood-curdling thrill of an initial 135 foot drop, you will plunge from 110 feet into a diving loop, feel a full 3 seconds of absolute weightlessness while spiraling 360 degrees, and tear through one of the world's largest vertical loops.

---

---

Busch Gardens Tampa Bay

Montu:

Feel the ultimate rush on one of the tallest and longest inverted roller coasters in the world! Experience the thrill of an inverse diving loop and a 60-foot vertical loop while you endure speeds of more than 60 miles per hour and a G-force of 3.85.

---

---

Busch Gardens Tampa Bay

Pets Ahoy:

is a comical show featuring the talents of a menagerie of dogs, cats, birds, rats, skunks, pot-belly pigs, and other animals performing a series of uproarious and amazing skits. Most impressive is the fact that nearly all of the fabulous four-legged celebs wererescued from animal shelters before they found their fame at SeaWorld.

---

---

Busch Gardens Tampa Bay

Gwazi:

Challenge the dueling forces of Gwazi: two wooden tracks intertwined into the Southeast's largest and fastest double wooden roller coaster. Boasting more than 1.25 million board feet of lumber, Gwazi's Lion and Tiger tracks offer two distinct ride experiences.

---

---

Busch Gardens Tampa Bay

Cheetah Chase:

Families will love the curves, drops and corkscrews of Cheetah Chase, a five-story "wild mouse" style coaster in Timbuktu. With its top speed of 22 mph and 46" height requirement, Cheetah Chase is the perfect ride for a child's first coaster experience.

---

---

Busch Gardens Tampa Bay

Air Grover:

A junior coaster full of fun turns, mini-dives, perfect for parents and kids to ride together.

---

---

Busch Gardens Tampa Bay

Scorpion:

Feel the "sting" of Scorpion's terrifying 60-foot drop and 360-degree loop at incredible speeds.

---

---

Busch Gardens Tampa Bay

The Wild Surge:

Launch out of a 35-foot mountain crater up above a towering waterfall for a thrilling view of Jungala's village below.

---

---

Busch Gardens Tampa Bay

Manatee Rescue:

submerges guests in the beautiful underwater world of the endangered Florida manatee. All of the manatees in this habitat have been rescued by SeaWorld's animal rescue team, and those who become healthy enough will be returned to their natural habitat. The attraction was named best new zoological exhibit in the country by The American Zoological Association (AZA).

---

---

Busch Gardens Tampa Bay

Jungle Flyers:

Young adventurers choose from three different flight patterns to soar 50 feet above Jungala's village.

---

---

Busch Gardens Tampa Bay

Rhino Rally:

This wild jeep tour transports guests aboard an off-road adventure through the wilds of Africa, blending up-close animal encounters with an unpredictable safari competition.

---

---

Busch Gardens Tampa Bay

Congo River Falls:

Encounter the swift-flowing white water of the Congo River Rapids. Spin through a geyser and face an ominous waterfall and other thrilling obstacles in a 12-person raft.




---

---

Busch Gardens Tampa Bay

Stanley Falls:

Our Log Flume whisks your whole family through a splashing trip ending in a 40-foot drop that's sure to get you soaked!

---

---

Busch Gardens Tampa Bay

KaTonga: Musical Tales From the Jungle:

" takes you on a journey to the heart of Africa in a 35-minute musical celebration of animal folklore. The show follows a day in the lives of aspiring storytellers, called Griots, as they strive to become masters of their craft. To accomplish this rite of passage, the performers evoke traditional African stories that mesmerize and entertain! Masterful puppet design, magical folklore, energetic original music and spectacular African-inspired dance combine to create the first theme park show of Broadway-production caliber.

---

---

Busch Gardens Tampa Bay

Rock A Doo Wop:

This all-new show at the Marrakesh Theater features the greatest hits of the '50s and '60s, performed by eight talented singers and dancers. Guests will enjoy favorite songs like "This Magic Moment" and "Sherry" as they travel back in time to the doo-wop era.

---

---




Busch Gardens Tampa Bay

Mystic Sheiks of Morrocco:

Snap your fingers and move your feet to the music of this high-energy brass and percussion marching band.

---

---

Busch Gardens Tampa Bay

Sesame Street presents "Lights, Camera, Imagination!":

Elmo, Cookie Monster, Big Bird and other lovable Sesame Street characters try to save the Sesame Street Film Festival. Their adventures are brought to life with zany 4-D gags and special effects like wind, water and jump-out-of-your-seat surprises. Showing daily in Timbuktu's 4-D Theater.

---

---

Busch Gardens Tampa Bay

Critter Castaways:

Using the same encouragement-based training philosophy our animal trainers use throughout our parks, a cast of unlikely characters – including dogs, cats, ducks and doves – comes together to create a side-splitting show with surprise twists that will have the whole family laughing.

---

---

Busch Gardens Tampa Bay

Serengeti Plain:

This habitat features hundreds of exotic African animals that can be seen from the Serengeti Express Railway, Skyride, Serengeti Safari and various walkways. The 65-acre environment includes expansive berms, the largest of which is four acres; tiered and open landscapes covered with native and African grasses, scrub trees and shrubs; rock outcroppings and bluffs replicating natural formations; and naturalistic creek beds and mud banks.

---

---

Busch Gardens Tampa Bay

Jungala:

Four acres of fun filled with up-close animal interactions, a three story maze of rope bridges and nets for kids to climb, two signature rides and live entertainment. Come face-to-face with orangutans and test your strength in a tug of war with a Bengal tiger. It's an unforgettable adventure and an extraordinary mix of discovery and fun in the only jungle in the world that plays with you.

---

---




Busch Gardens Tampa Bay

Animal Connection:

A 30-minute VIP experience where you get to be the star of an animal show. The guest shoots a head shot, is escorted through wardrobe and makeup, then stars alongside a furry friend, which could include a lemur, owl monkey, macaw or other exotic species. After a few minutes to rehearse a script, guests read from a teleprompter in a studio with green-screen technology. Then take a DVD of the "show" home. The cost is $29.99 per taping.

---

---

Busch Gardens Tampa Bay

Myombe Reserve:

Enter the lush forest where gorillas and chimpanzees can be viewed in this naturalistic rainforest habitat. Tour the Great Ape Domain amid waterfalls and through shrouds of mist and fog to get an up-close look at these majestic primates.

---

---

Busch Gardens Tampa Bay

Edge of Africa:

This habitat offers an intense walking safari where guests can experience hippopotamus, lions, lemurs, meerkats, crocodiles and lappet-faced vultures in natural habitats themed around an abandoned African fishing village.

---

---

Busch Gardens Tampa Bay

Tree Top Trails:

With climbing nets, bridges, crawl tubes and a multi-level maze for bigger kids, plus a water-play area for younger children, this 3-story family play area in Jungala allows visitors to explore the different levels of jungle life.

---

---

Busch Gardens Tampa Bay

Serengeti Express Train:

See the beauty of the Serengeti Plains as you make a round-trip journey from our Nairobi train station on the Serengeti Express Train.




---

---

Busch Gardens Tampa Bay

Skyride:

View the spectacular scenery as you fly through the air in a cable car that runs between the Crown Colony area and the Congo on the opposite side of the park.

---

---
Dining Options inside Busch Gardens Orlando




Crown Colony House Restaurant: Relax in air-conditioned comfort and take in a panoramic view of the Serengeti Plain while you enjoy courteous full table service, authentic African roadhouse ambiance and a diverse menu that includes delicious upscale entrees, refreshing salads and hearty sandwiches all house-made with the freshest ingredients by our culinary team




Dine with Elmo and Friends: Families can share breakfast or lunch with Elmo and Friends on select days at an outdoor dining facility in Sesame Street Safari of Fun. Fill up on hugs from everyone's favorite characters, delicious food served buffet-style and family together time during these unique dining experiences. The menu includes items sure to please both adults and kids alike!




Bengal Bistro: Sit back, relax and enjoy a delicious lunch as your young adventurers explore Jungala. Bengal Bistro—the newly remodeled Vivi Restaurant—is the perfect place to view Jungala's village. At this cafeteria-style bistro, the Busch Gardens' culinary staff prepares your lunch fresh, offering Catch of the Jungle fish, wraps and sandwiches, salads and vegetarian options.




Orang Cafe: Watch endangered Bornean orangutans swing across their habitat from the patio of Orang Café. Whether it is snack items or entrees, Orang Café's menu is designed to be "kid-siderate." Children will appreciate the family-friendly menu items like "dirt sundaes," chicken "stripes" and bug candy. The menu also includes assorted fresh fruit, wraps and other entrees.




Zambia Smokehose: Witness the power of SheiKra —America's first dive coaster—as you dine on delicious barbeque. The new 500-seat indoor/outdoor Zambia Smokehouse makes guests part of the action, as diners sit directly beneath the wings of the new roller coaster. Entrees include chicken, beef brisket and the park's famous ribs, all slow-smoked for hours over real hickory and oak.




Desert Grille: Palatial architecture, exotic entertainment and air-conditioned comfort come together to make your meal at the Desert Grill truly unforgettable. Watch a live performance while you dine on outstanding entrees like Baby Back Ribs or Chicken Fettuccini Alfredo — all served fast and fresh. You'll also find specialty salads, hot and hearty sandwiches, delectable desserts and a complete kid's menu.




Sultan's Sweets: Start your day at Busch Gardens with a steaming cup of gourmet coffee and muffins, cinnamon buns and pastries made fresh daily in the park. Stroll through the shop and feast your eyes on an incredible array of sweet treats including hand-made candies, cakes and the deliciously decadent Wild Indulgence Fudge.



For Group Discount Tickets Busch Gardens
Call Orlando Group Getaways today
at

Group Discounts and Group Discount Tickets are available for groups of 10+
Don't get taken for a ride.
Get the best deals and discounts on Busch Gardens tickets.
Call us for your Busch Gardens Group Discounts!

SeaWorld Group Discount Tickets are just a phone call away!



We will SAVE you TIME & MONEY! Guaranteed!

---

A 3 minute phone call will

SAVE you 15 - 40% off on tickets

.

A 3 minute phone call will

SAVE you HOURS of time searching

the net looking for the best deals and right tickets.

---

Give us 3 minutes & we will give you a FREE Gift.

you have to call to find out what the gift is :)

Call us now at We're Waiting...



Your Group could Save 15 - 40% of Orlando Attraction Tickets:
Wet 'n Wild Orlando Water Park Group Discounts
Disney's Blizzard Beach Water Park Group Discounts
Disney's Typhoon Lagoon Water Park Group Discounts
Aquatica by SeaWorld Water Park Group Discounts
Groups are our Specialty!

---

Youth Groups. Church Groups. Sports Groups. Bands. Choirs. Educational Groups.

Boy Scouts. Girl Scouts. College Groups. Corporate Groups. Family Reunions.

School Field Trips. Cheer Squads. Marching Bands. Choral Groups.

---

If you have a group - it's Orlando Group Getaways for group discounts!

Call us at: 407-595-9551

email us at: groups@orlando-group-getaways.com

or we will contact you at: contact request



---
---
| | | |
| --- | --- | --- |
| | | |
| | Discover the Seas | |
| | | |








Orlando's #1

Water Park







Dinner and

Show











Interactive

Theme Park