---
SeaWorld Group Discount Tickets Available
---

---
SeaWorld Group Discount Tickets Available
---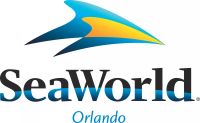 Take your Group to SeaWorld Orlando
for a Whale-of-a-Good-Time!
SeaWorld takes families below the surface, above the waves and beyond their expectations. More than 200 acres of up-close animal encounters, thrilling attractions and lavish performances immerse guests in the mysteries of the sea. Whether riding a flying manta ray, getting drenched by Shamu, meeting dolphins, braving astounding thrill rides, counting the teeth on a shark or feeding seals and sea lions, vacation adventures become lifelong memories at SeaWorld.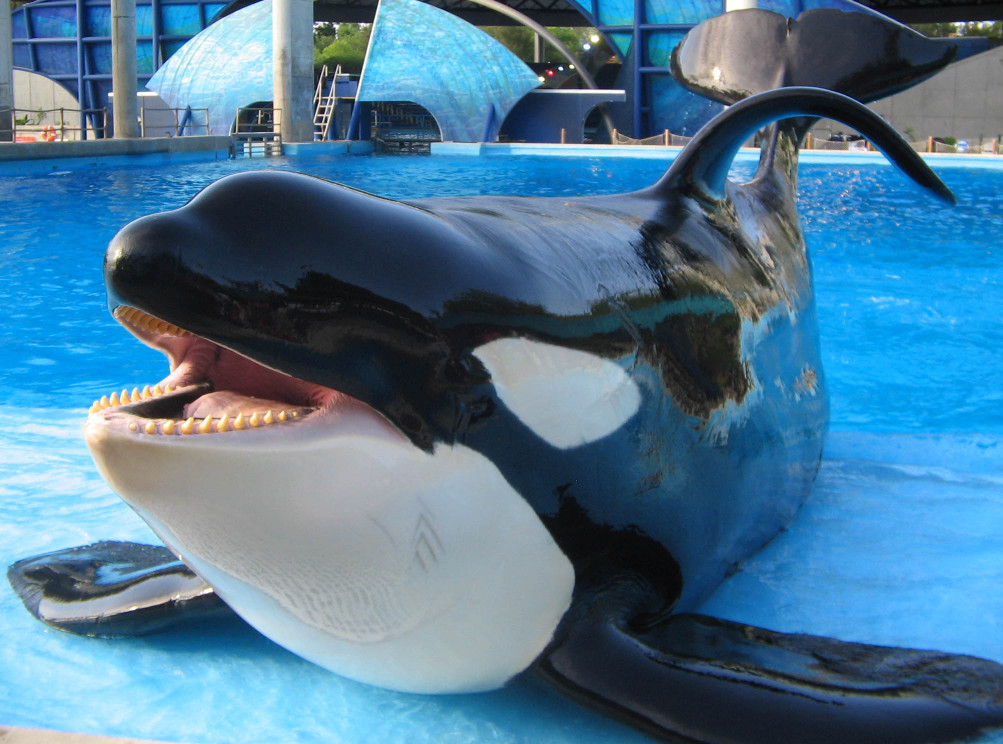 Get group discount tickets for SeaWorld Orlando.
Call Orlando Group Getaways
today for SeaWorld group ticket prices.

Group Discounts and Group Discount Tickets are available for groups of 10+
We're Kracken down on Ticket Prices! Call now.
SeaWorld Group Discounts are available.

off SeaWorld gate ticket prices.
Attractions & Rides

inside Sea World Orlando

---

---

SeaWorld Orlando

Manta:

A seamless blend of up-close animal encounters with a head-first, face-down thrill ride. The only flying roller coaster of its kind in the world, Manta already is topping the list of don't-miss 2010 theme park attractions.

---

---

SeaWorld Orlando

Kraken:

Orlando's only floorless roller coaster – is themed after a massive, mythological underwater beast unleashed from the depths of the sea. Riders' feet dangle as they travel in open-sided seats, riding on a pedestal above the track at speeds of 65 mph to heights of more than 140 feet.

---

---

SeaWorld Orlando

Journey to Atlantis:

An edge-of-your-seat water-coaster -- part water ride, part roller coaster -- thrill ride that plunges guests into the middle of a clash for the lost city of Atlantis. Riders encounter spine-tingling thrills, including two of the steepest, wettest and fastest drops to be found at any theme park in the world.

---

---

SeaWorld Orlando

Wild Artic:

takes guests on a thrilling, motion-based flight over the frozen North where they are enveloped in the beauty, exhilaration and danger of Arctic exploration. Stepping from the simulated jetcopter experience they enter a frozen wonderland with live beluga whales, walruses, harbor seals and polar bears.

---

---

SeaWorld Orlando

Pets Ahoy:

is a comical show featuring the talents of a menagerie of dogs, cats, birds, rats, skunks, pot-belly pigs, and other animals performing a series of uproarious and amazing skits. Most impressive is the fact that nearly all of the fabulous four-legged celebs wererescued from animal shelters before they found their fame at SeaWorld.

---

---

SeaWorld Orlando

Believe:

is a revolutionary production that features SeaWorld's entire family of majestic killer whales performing awe-inspiring choreography with an original musical score performed by Prague National Symphony Orchestra. The elaborate 3-story set features an 80-foot-wide whale tail designed exclusively for this show as well as four rotating panoramic LED screens and nearly 100 speakers.

---

---

SeaWorld Orlando

Blue Horizons:

is a breakthrough theatrical spectacular that showcases graceful dolphins and false killer whales, a rainbow of exotic birds and an entire cast of world-class divers and aerialists draped in elaborate costumes. The vivid imagination of a young girl sets the stage for an emotional adventure to experience the power of the sea and the elegance of flight.

---

---

SeaWorld Orlando

Clyde and Seamore Take Pirate Island:

stars the park's hilarious sea lions, otters and walrus in a swashbuckling adventure and a sensational tale of lost loot, pirate plunder and misadventure on the high seas.

---

---

SeaWorld Orlando

A'Lure…The Call of the Ocean:

tells the spectacular tale of the Sea Sirens, whose hypnotic calls have lured fisherman into their underwater lairs for centuries. It's a mariner's story that comes to life with flying athletic performers, gravity-defying aerial tumblers and amazing silk yo-yo artists.

---

---

SeaWorld Orlando

Key West at SeaWorld:

spans five acres and celebrates the legendary mystique and animals of the Florida Keys while it immerses guests in the quirky, carefree ambiance of America's southernmost city. Guests may feed and touch dolphins in a tropical lagoon with rolling waves, a sandy beach, underwater viewing and naturalistic coral reef -- as well as feed stingrays and see endangered sea turtles up-close.

---

---

SeaWorld Orlando

Manatee Rescue:

submerges guests in the beautiful underwater world of the endangered Florida manatee. All of the manatees in this habitat have been rescued by SeaWorld's animal rescue team, and those who become healthy enough will be returned to their natural habitat. The attraction was named best new zoological exhibit in the country by The American Zoological Association (AZA).

---

---

SeaWorld Orlando

Pacific Point Preserve:

is home to California sea lions and harbor seals. The 2½-acre naturalistic setting duplicates the rocky Northern Pacific coast.

---

---

SeaWorld Orlando

Shark Encounter:

takes guests underwater, surrounding them with the spine-chilling denizens of the deep, including eels, barracuda, venomous fish, and sharks. The 60-foot shark tunnel in SeaWorld's Shark Encounter attraction is formed of acrylic panels weighing up to 5,000 pounds, and able to support the pressure of more than 500 tons of water.

---

---

SeaWorld Orlando

Penguin Encounter:

is home to more than 200 penguins and puffins. Featuring six species of penguins -- king, gentoo, adelie, macaroni, chinstrap and rockhopper -- the animal habitatis kept at a chilly 30 degrees and the water an icy 45 degrees. Six thousand pounds of snow fall daily inside the naturalistic habitat, which is reminiscent of the Antarctic's rocky cliffs and frigid waters. Guests ride a 120-foot-long moving walkway through the frozen wonderland to watch the playful birds cavort both above, and under the water.

---

---




Shamu's Happy Harbor:

"Shamu's Happy Harbor," a children's play area at SeaWorld, features fun for the entire family. "Shamu Express" is the park's first family-oriented roller coaster. Themed after SeaWorld's famous killer whale, the "Shamu Express" thrills children and parents alike while traveling down more than 850 feet of track at 26 mph. "Jazzy Jellies"lifts and spins families in over- sized seats, while "Swishy Fishies" enables adventurous youngsters to spin around a giant waterspout. Shamu's Happy Harbor also features the "Sea Carousel," the "Flying Fiddler," a giant fiddler crab that descends vertically in a quick series of short drops and "Ocean Commotion," a fanta-sea themed tug boat that swings passengers side to side. SeaWorld's littlest guests can explore four stories of colorful climbing nets and tunnels, nine slippery slides and a splashy water maze.



Dining Options inside Sea World Orlando




Backstage at Believe... Dine with Shamu at SeaWorld offers park guests a once-in-a-lifetime VIP experience to eat alongside killer whales, dine with Shamu trainers, ask questions and observe training sessions in an exclusive themed area. This buffet-style meal is located poolside and requires reservations.




Sharks Underwater Grill at SeaWorld is a full-service, upscale restaurant that immerses guests in an underwater world to dine with the denizens of the deep. The "Floribbean-style" menu blends Caribbean and Florida fare with an emphasis on seafood.




Makahiki Luau at Sea World is a nightly celebration at The Waterfront's Seafire Inn filled with ancient customs, rhythmic music and dance, authentic costumes and the delectable cuisine of the Pacific Islands. Reservations are required.



For Group Discount Tickets SeaWorld Orlando
Call Orlando Group Getaways today
at

Group Discounts and Group Discount Tickets are available for groups of 10+
The Internet can be a Shark Tank. Don't get bit!
No need to keep fishin' around.
We've got SeaWorld Group Discounts!

SeaWorld Group Discount Tickets are just a phone call away!



We will SAVE you TIME & MONEY! Guaranteed!

---

A 3 minute phone call will

SAVE you 15 - 40% off on tickets

.

A 3 minute phone call will

SAVE you HOURS of time searching

the net looking for the best deals and right tickets.

---

Give us 3 minutes & we will give you a FREE Gift.

you have to call to find out what the gift is :)

Call us now at We're Waiting...



Your Group could Save 15 - 40% of Orlando Attraction Tickets:
Wet 'n Wild Orlando Water Park Group Discounts
Disney's Blizzard Beach Water Park Group Discounts
Disney's Typhoon Lagoon Water Park Group Discounts
Aquatica by SeaWorld Water Park Group Discounts
Groups are our Specialty!

---

Youth Groups. Church Groups. Sports Groups. Bands. Choirs. Educational Groups.

Boy Scouts. Girl Scouts. College Groups. Corporate Groups. Family Reunions.

School Field Trips. Cheer Squads. Marching Bands. Choral Groups.

---

If you have a group - it's Orlando Group Getaways for group discounts!

Call us at: 407-595-9551

email us at: groups@orlando-group-getaways.com

or we will contact you at: contact request



---
---
| | | |
| --- | --- | --- |
| | | |
| | Discover the Seas | |
| | | |








Orlando's #1

Water Park







Dinner and

Show











Interactive

Theme Park